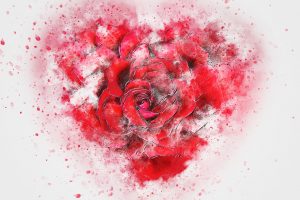 What is there to do in New Orleans on Valentine's Day?
So you're in New Orleans on the most romantic day of the year. Whether you're hosting a Valentine's Day event or spending the day with that special someone, New Orleans has a lot to offer. Don't know where to start? You really can't go wrong in this city, but the options can be overwhelming. Let us help.
We'll walk you through your Valentine's Day and show you how to make it a memorable NOLA Valentine's Day. If you know anything about New Orleans, you know that we like to take things to the next level. So let's paint the town red!
Getting Ready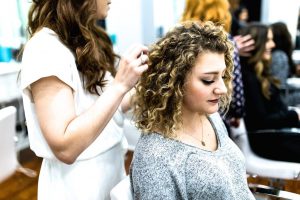 If you're looking for that big V-Day blowout, BLUE Blowdry Bar is the way to go. If not Valentine's Day, when else are you going to do it? And don't worry, boys! There's a place for you at this swanky salon as well.
We all get those pre-date nerves. Or maybe you're not feeling particularly sexy at the start of allergy season. The Remedy Room provides IV Therapies that will fix you right up and restore your mental and physical health. The only thing better than eating your daily vitamins is injecting them directly into your bloodstream!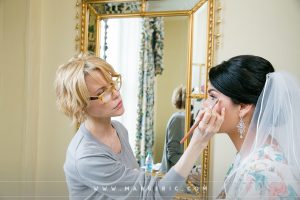 Next is makeup. When it comes to makeup, Betsy Boone is the expert. Whether you rock the natural look or have a perfected makeup routine every day, Betsy can be there to switch things up and give you an irresistible look for Valentine's Day. 
Activities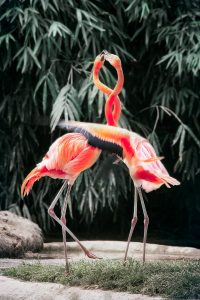 NOLA's Audubon Zoo ranks among the best in the country, and there's a reason for that. Exotic animals? Check. Beautiful, lush gardens? Check. Engaging presentations? Check. There's even a Cajun Ballroom outfitted for hosting lavish events! A little bit unexpected for a local zoo, but New Orleans is far from conventional.
Another unique part of NOLA is the art scene. If you're a creative or even just a fan of the arts, The Contemporary Arts Center might be the perfect place. Aside from the fascinating exhibits, the building itself is a masterpiece.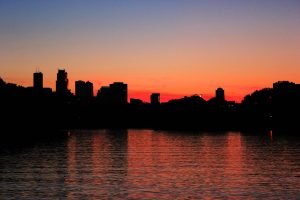 If you're the adventurous type, you and your date will enjoy absolutely any of the tours offered in New Orleans. Among the most popular are the cemetery, river cruise, and voodoo tours. Maybe your idea of romance isn't exactly taking a stroll through a cemetery, but believe us when we say that visiting St. Louis Cemetery No. 1 is a one-of-a-kind experience.
Gift Ideas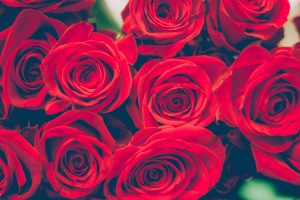 Ahhh, the most classic Valentine's Day gift. You can't beat it. You just can't. If you really want to impress your date, look no further. Get a bouquet of roses and thank us later.
Not to beat a dead horse, but again. A classic. We understand that chocolate isn't for everyone, but we also all know that "chocoholics" do exist. Have you ever noticed you're in a better mood after eating chocolate? It's science. Just ask your seratonin levels. Bittersweet Confections is a shop that uses locally produced ingredients and premium chocolate. Call it your "hookup".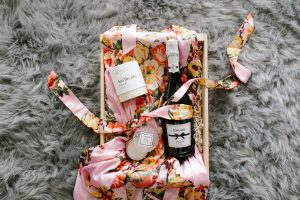 Not a "flowers and chocolate" kind of person? Not to worry. There are so many options out there for unique gift ideas. One of them is the Basketry. It's hard to argue with a custom designed gift basket, especially when you can have it delivered for you. Wine, soap, snacks, bath products, you name it. There's even a basket full of uniquely designed New Orleans socks, and I may or may not have just bought it for myself. There are gifts for men, too!
Dinner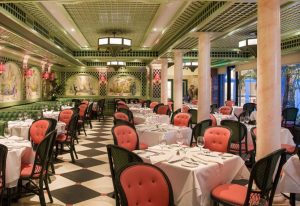 You can't spend more than a few minutes in New Orleans without hearing someone mention "Brennan's". It's only the most famous restaurant in the French Quarter. Complete with authentic French interiors and cuisine, it's the place to be. We recommend you get their bananas foster, but absolutely everything on the menu is delicious. You have to book it quick, though! All eight dining rooms fill up fast.
If you're looking for a more contemporary option, Landry's Seafood House is another popular restaurant in the French Quarter. There's something for everyone including seafood, steak, and Creole cuisine. Enjoy a romantic view of the Mississippi River while you dine.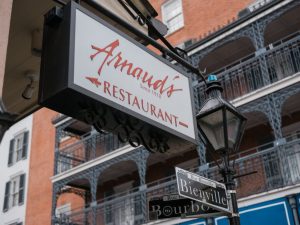 Another big name in NOLA. Arnaud's has been in town for nearly one hundred years, and it shows (in a good way). All four generations of owners have stayed true to their New Orleans roots and offer a famous Creole-inspired cuisine.
Give any of these fine options a try on your special NOLA Valentine's Day! We shared the love, so you do the same and paint the town red!