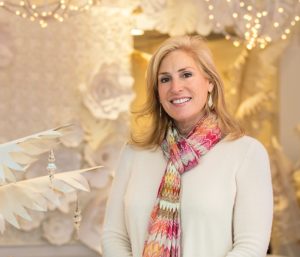 Susan Zackin
Owner & Luxury Wedding & Event Planner, Z Event Company
Why are you different from other event companies? My interior design background gives me an expert sense of a space and I'm able to bring both the venue and the personality of my client to life. I have been able to do things at venues here in New Orleans that have never been done before. I've also opened our offices as an event showroom, and our clients love being able to choose items in our space.
Is the city of New Orleans a draw for events? New Orleans is currently the No. 1 wedding destination in the country, as well as one of the most popular convention destinations.
Tell us about some of your favorite events that you've organized? We love intimate events at private homes as much as large-scale ones at some of the city's biggest venues. We've worked with many celebrity names too, which is fun, but every client is a celebrity to us. My favorite moment is when they see their venue for the first time and their faces light up as they see their dream turned into reality.
Is there anything else you would to share? I've just started a new company, The Event Glossary, that I think will revolutionize the event industry! It's a web-based marketplace for all things event related. You can find everything you need and pay for it in one place.
Z Event Company
508 Metairie Road, Metairie
510-5838
ZEventCo.com
This article appeared in the January 2018 issue of St. Charles Avenue
For more articles, visit www.myneworleans.com.
BY MIRELLA CAMERAN | PHOTO BY JEFFERY JOHNSTON