Tujague's Restaurant
Established in 1856, Tujague's is the second oldest, continually operating restaurant in New Orleans. We have been serving New Orleans cuisine to locals and visitors alike for more than 160 years. Located in the heart of theFrench Quarter, we have a passion for preserving and highlighting the history and traditions of our restaurant. Our menu features locally sourced ingredients in traditional preparations, melding French recipes with New Orleans fare and flare.
As one of the oldest and most famous restaurants in the city, we have hosted our fair share of private parties. From rehearsal dinners and wedding receptions to bachelor/bachelorette parties and corporate events, Tujague's can create the perfect setting for a quintessential French Quarter event you will never forget with some of the best private dining rooms New Orleans has to offer.
Our newly renovated 3-story restaurant offers 6 dining rooms, an outdoor courtyard, and a 2nd-floor private balcony overlooking Decatur Street. All rooms are beautifully decorated in traditional New Orleans and Tujaque's décor, dating back to our opening in 1865, and can accommodate events for 10 – 300 guests.
Address

429 Decatur Street, New Orleans, LA, USA
Room Capacities
Name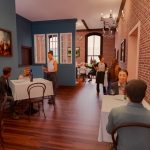 Annex-Balcony Room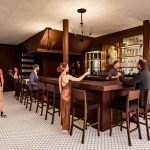 Bar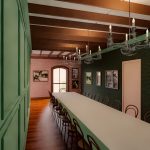 Guichet Room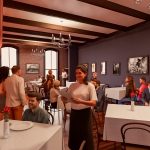 Krewe of Iris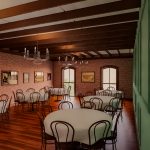 Latter Room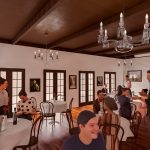 Patio Room