Dickie Brennan's Tableau
Located on Jackson Square attached to the historic Le Petit Theatre; Tableau is in the heart of the French Quarter. Tableau showcases regional ingredients and classic Creole dishes revisited. Our chef team celebrates the historical components of Creole cuisine and builds dishes based on their authentic roots. With Creole cuisine blending flavors from many regions around the world including the Caribbean, France, Spain, Portugal, and the Ivory Coast, Tableau's dishes reflect a wide variety of flavors and influences combined with a modern approach. Upon opening, Tableau was selected by the Times-Picayune "one of the Best New Restaurants in New Orleans." Tableau offers a variety of dining ambiances from the courtyard, to the main dining room, to the Drawing Room lounge to our balcony overlooking Jackson Square.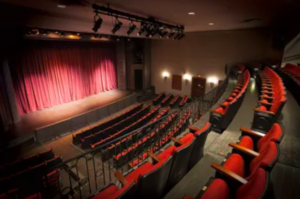 Le Petite Theatre
Founded in 1916, Le Petit Théâtre du Vieux Carré is one of the nation's oldest community-based theatre organizations. What began as a group of arts supporters producing plays in private drawing rooms in the French Quarter is today a New Orleans performing arts treasure. Le Petit performed in different venues for close to fifty years until the organization built a playhouse at 616 St. Peter Street in the early 60's. Le Petit has played an important role in New Orleans theatre, hosting and producing performances for theatre-goers of all ages.
Like many American community theatre groups, Le Petit struggled financially for decades and the situation became dire in 2011. Faced with bankruptcy, the theatre's board of governors approved the sale of a portion of the historic building to the Dickie Brennan Restaurant Group to satisfy the theatre's financial obligations and to create an endowment to ensure the future of Le Petit for generations to come.
The Dickie Brennan Restaurant Group initiated a major renovation of the building to operate a Louisiana Creole restaurant, Tableau at Le Petit Théâtre. The restaurant is the perfect dining option for theatre patrons just steps away from their seats. Tableau and the theatre share many spaces, including a newly renovated lobby and elegant New Orleans courtyard. The arrangement allowed Le Petit to undertake major upgrades to the main stage theatre, construct a classroom and community arts resource center, new dressing rooms and tech booth, upgraded ADA seating and new offices.
Address

616 St Peter St, New Orleans, LA, USA

Hours

| | |
| --- | --- |
| Mon, Tue, Wed, Thu, Fri | 11:00am - Til |
| Sat, Sun | 10:00am - Til |
Features
Balcony
Ballroom
Bar
Corporate or private event
Courtyard
Historic Venue
Meeting Spaces
Restaurant
Room Capacities
Name
Sit Down Capacity
Theatre Capacity
Parlor

Sit Down Capacity:

20

Theatre Capacity:

Wine Room

Sit Down Capacity:

6 - 18

Theatre Capacity:

Library

Sit Down Capacity:

20 - 40

Theatre Capacity:

Green Room

Sit Down Capacity:

40 - 72

Theatre Capacity:

Le Petite Theatre

Sit Down Capacity:

Theatre Capacity:

365